Information For Guests
Here you will find important information for guests attending one of the weddings or conferences at Bridgewater Estate. If something is not covered below that you would like more information about, please do not hesitate to call Bridgewater on 021 41 74 74
---
Taxis' & Shuttles
As we are based out in the countryside, Taxis and Ubers are not in our neighbourhood. Therefore please ensure that you preorder your taxi or shuttle pick up so that you are not stranded in the carpark late at night. If your taxi does not show, then it is your responsbility to find an alternative arranagement (not the venue). The "end of evening' contact should not leave the venue until all guests have departed.
We have listed providers that we have spoken to and have confirmed they can pick up from Bridgwater Estate, however per our suggestion, they are unlikely to pick you up if you call on the night so please ensure you pre-book a taxi from these providers.
Liberty Shuttles - 0800 99 55 11 (Very reliable but only if pre-booked)
Huapai Transfers (4 Seater) - 0204 952 722 or book directly into their system using the link
Nor West Taxis - 09 412 9335
Budget Taxi - 09 849 4000
Corporate Cabs - 0800 789 789
Quick Shuttle - info@quickshuttle.co.nz (Only accepts Pre-booked and Pre-paid)

(List Validated February 2023)
---
Instructions to get to Bridgewater
If you are travelling on the Western Motorway following the instructions below: (24 Minutes from Westgate offramp)
1. Head Northwest on State Highway 16 right until the end of the highway
2. At the roundabout, take the 2nd exit and stay on State Highway 16 heading to Kumeu/Wellsford
3. At the roundabout, take the 3rd exit onto Old North Rd heading to West Brook Winery
4. Keep driving on Old North Road, past Hunting Lodge until the end of Old North Road. Please note that Old North Road has lots of sharp corners so please be careful if you are not familiar with this road
5. Turn right onto Peak Road
6. Travel for about 6 minutes down Peak Road passing a day care on the right side
7. As you start travelling up the Peak Road hill, Bridgewater is on the right hand side. However, please be careful as we are on a tight corner and our sign will sneak up upon you really quickly.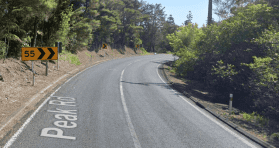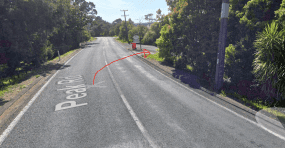 HINT: when you see the '55' sign, this is your sign to slow down as we are next on the right. Please do not turn around in our neighbours driveway if you miss our driveway. Keep driving down the hill and the next road on your right, turn around and come back up the hill.




If you are travelling on the Northern Motorway following the instructions below: (19 Minutes from Silverdale offramp)
1. Take Silverdale Offramp Exit and stay in the left lane
2. Turn left at the offramp exit
3. Turn first right onto Pine Valley Road
4. Take first exit on round about and continue on Pine Valley Road
5. Turn right onto Kahikatea Flat Rd (signs for Kaukapakapa)
6. Continue on Kahikatea Flat Road, through Waitoki
7. Turn left onto State Hwy 16 (signs for Helensville/Auckland)
8. Turn left onto Peak Rd (signs for Golf Club/Sinclair Park/Playcentre/Kaukapakapa Cemetery)
9. Continue for about 4 minutes, travelling past the golf club until you reach Bridgewater Estate on the left hand side up the top of the Peak Road hill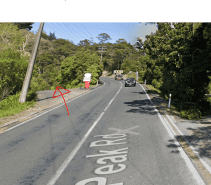 ---
Accommodation options
The majority of accommodation offerings closest to Bridgewater Country Estate are short term Bed & Breakfast style residences. Bridgewater does not endorse or offer recommendations due to varying individual tastes & requirements. However, we have listed some options you may wish to investigate further. You may also wish to search airbnb.co.nz.
Please note, we do not have any showering facilities for guests so please organise this prior to arriving at the venue. Nor do we allow for guests to sleep overnight in the carpark (either in the car or a motorhome). This is due to Health and Safety Responsibilities that we are not willing to cover after the event has finished.
Below we have listed a few options around Bridgewater that could be a option to book.
https://www.bridgewaterestate.co.nz/more/accommodation/
(List Validated October 2022)


---
Tips for Dressing
One of the unique things about Bridgewater Estate is the beautiful gardens and the alfresco reception area where our guests are treated to outdoor dining year round. What this does mean is that you need to come prepared:

1. Most of our venue and locations that will be used throughout the event, are not undercover and while we do have a 'back up option' most organisers would prefer to stick with their plan and use the venue as it has been intended (ie chosen ceremony spot or chosen activity area). Therefore if the forecast is showing showers we do suggest you come prepared with an umbrella in case you are sitting outside when the showers come through.

2. Our reception space is alfresco dining. While it has a roof to protect you from the rain, and drop down plastic side walls to protect you from the wind, we cannot protect you form the outside temperatures. We suggest that you bring a warm jacket so that when the sun falls and the temperature drops, you do not cut your evening short because you are cold. Rug up warm and carry on the celebration.


---
Arrival and Departure Times
Please be aware that for weddings our expectation is guests will arrive no earlier than 30 minutes before the ceremony time and must depart no later than 30 minutes after the final song has been played. Please note: It is essential that you are on time when you are arriving. While it is okay for the bridal party to be fashionably late, it is really embarrassing for the guests who arrive late to walk down the isle when the Bridal Party is meant to :)
For conferences, our expectation is guests to arrive no earlier than 15 minutes before conference start time (with the expectation of prior agreement) and depart no later than 15 minutes after the scheduled finish time.


---
Dietary Requirements
If you are attending either a wedding or conference at Bridgewater and you have a dietary requirement, either please notify the organiser of the event or complete the form below which will be sent directly to the venue with your dietary requirements. We do not have the ability at Bridgewater to cater for Dietaries that have not been notified prior
Complete Dietary Form Here Complete Dietary Form Here
---
Disabled Requirements
If you are attending either a wedding or conference at Bridgewater and you have a disability, our venue is wheelchair accessible. Although we do have a venue that offers various locations spots where some my struggle to walk up and down hills, we have a golf cart to transport guests who require it. However, we need prior notice on who requires golf cart assistance so that we staff this service accordingly. Please notify your organiser to let them know that you will require assistance to move around the venue.


---
Eftpos Bar Only
Depending on the wedding you are attending, the couple may have placed a bar tab over the bar to fund the drinks for the event. However in some cases that bar tab may not last the evening or may not cover certain drinks such as spirits. If this is the case, guests may pay for their own drinks however please note that we do not carry cash on the premises and so all payments must go through the eftpos machine. We do accept all major credit cards other than American Express.