WEDDINGS
Weddings are our passion. We love seeing our couples really enjoying their big day and strive to do all we can to make this happen.
For the entirety of your wedding day you get exclusive use of the estate. From your ceremony (you choose which on site location), to canapes and photos (stunning on site options), right through to reception our staff are dedicated to you and your guests.
In addition to the traditional weddings, we also offer Intimate Wedding Packages (also known as Pop Ups) as well as an "All Inclusive Wedding Package" as we recognise one style does not fit all and sometimes flexibility is required. Please discuss your special requests with us and we will do our best to accommodate these for you.
Full Traditional Weddings - Eight Hour venue hire where you host ceremony, canapes, dinner and dance (Minimum Guests 50)
All-Inclusive Weddings - Four Hour venue hire where you host ceremony and a grazing table and dance (No minimum/ Maximum 50)
Intimate Wedding Package - Three Hour venue hire where you host ceremony and canapes only (Non minimum/ Maximum 10)
PRICING
We understand that any function such as a traditional wedding, micro wedding, intimate wedding, corporate event or private function can be an expensive outlay which is why we believe it is important to offer options.
At Bridgewater we strive to understand our clients' vision and do what we can to make it reality.
A link to our pricing schedule for three wedding package options is below. If you have any special requests please contact us.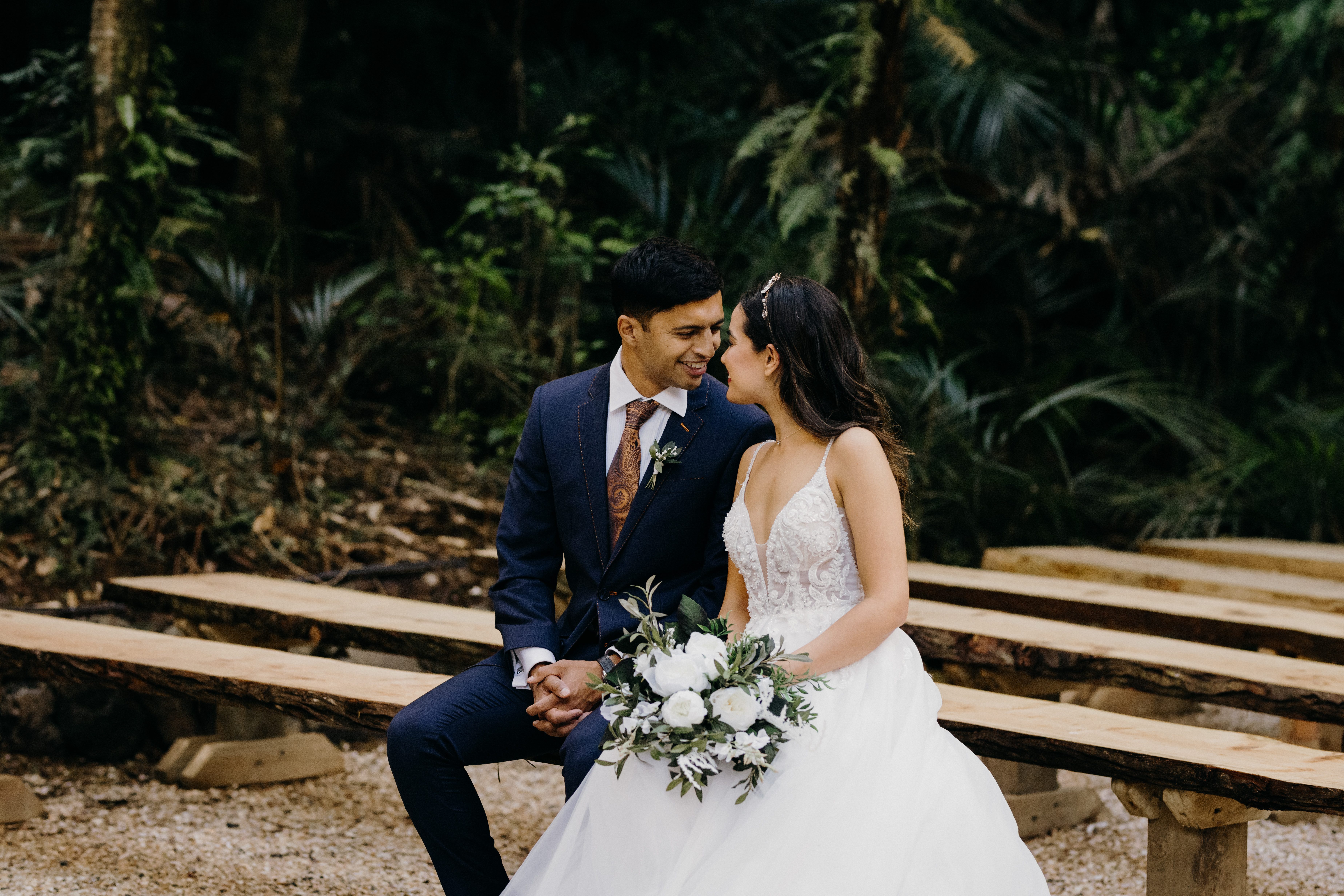 We held our wedding here. The staff were very polite and professional as were the owners. They meet all our needs to make our...
BESPOKE STYLING
We know how stressful planning a wedding can be. There are many people, processes, and products to organise. On top of these, someone needs to plan and understand your styling choices.
We'll help take that stress away. We have an extensive, ever updating supply of decorations. Together we help you select what suits you for your ceremony and reception. And best yet, you do not have to worry about set up and pack down. We do it all.
Check out samples of our decorations in our galleries to give you an idea of what we have available.
Catering
We are fortunate at Bridgewater to partner with internationally trained chef Rene of Maarte Catering. Rene is passionate about delivering great food. He has been with Bridgewater since 2013 and continues to deliver outstanding food for our clients.
Rene has prepared many different cuisines throughout the world, from Europe to South America, and the South Pacific, which allows our menu flexibility if required. We offer many different style menu options, and are happy to discuss any specific requirements you may have. All our food is prepared and cooked onsite.